Libella Seat Mono antidecubitus seat not only for the handicapped
15. 3. 2023
Libella Seat Mono antidecubitus seat can be used not only preventively, but also actively for people with vertebrogenic problems (chronic back pain, sciatic nerve pain, muscle stiffness and fatigue) and other neurological or orthopaedic diagnoses to relieve the spine and hips. Helps to increase sitting tolerance and reduce the effects of prolonged sitting. It can be used not only for office chairs, but also in the car or for long journeys in general.
The Libella Seat Mono is recommended by occupational therapists for anyone who has a sedentary job.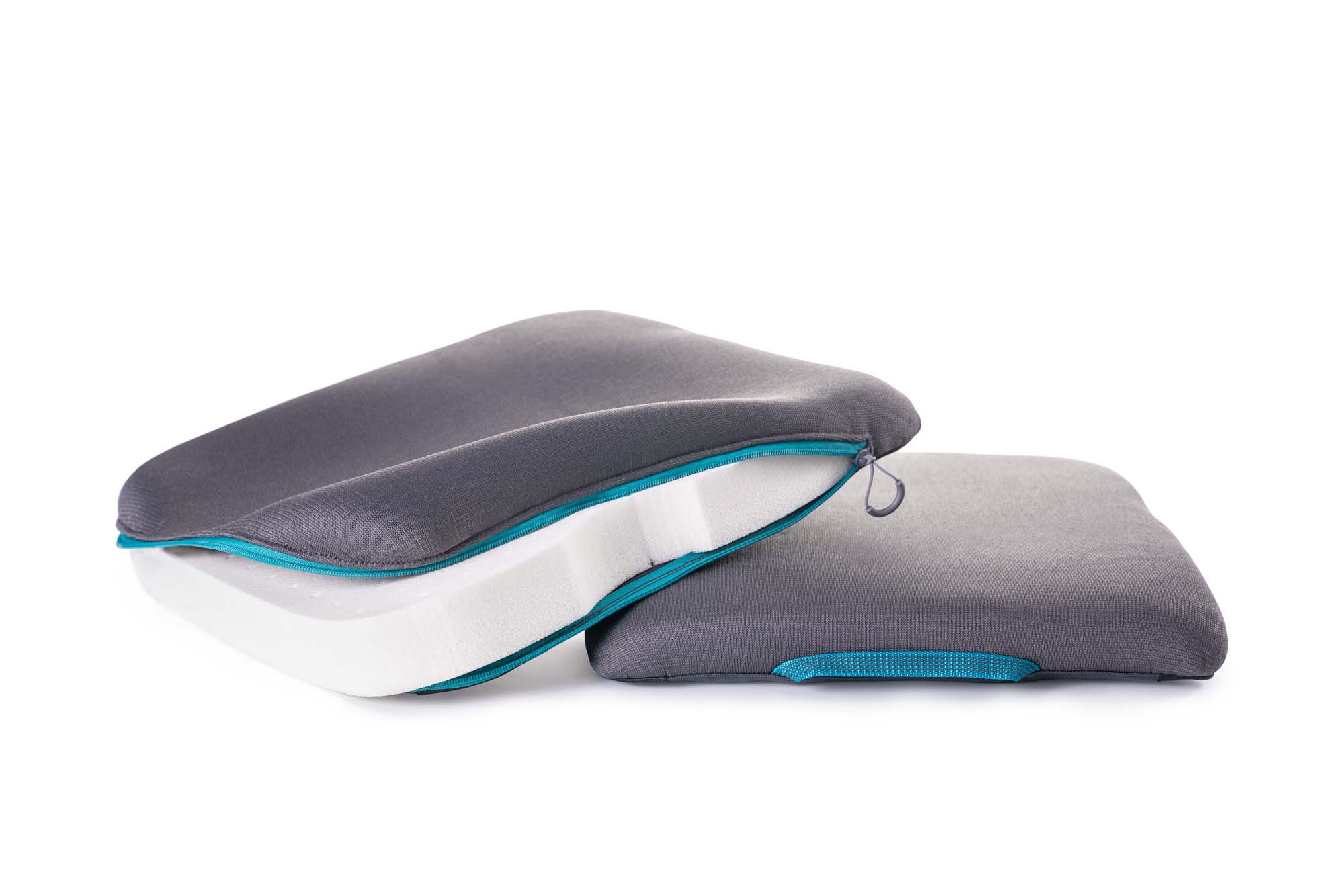 Libella Seat Mono
Simple seat made of foamed latex is widly used for sports activities and everyday use.
It will provide stable, comfortable and safe seating for short-term use during sports such as rugby, basketball or floorball, car transfers and daily wheelchair activities.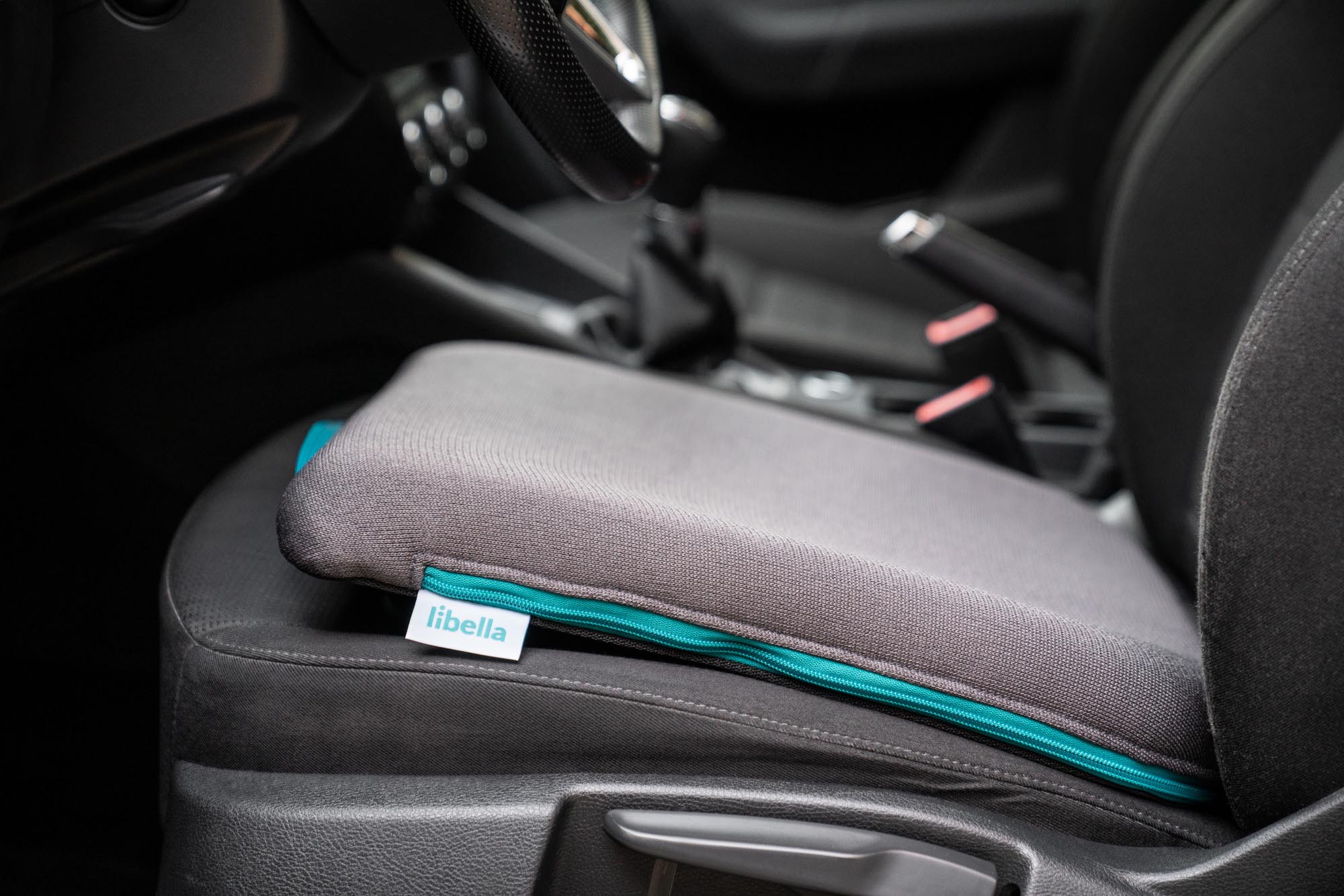 The antidecubitus seat is made of perforated foamed latex produced in a gentle way from natural rubber. Its patented production technology prolongs its life and ensures good ventilation. The soft, easy-care, hypoallergenic material with anti-sensitive properties distributes pressure well, is breathable, vapour permeable and resistant to dust mites. Perforations allow air circulation, thermal comfort and moisture wicking. The seat thus provides appropriate support and blood circulation to the skin, whether you are playing sports or relaxing. Compared to memory foams, it does not lose its useful properties over time.
A breathable 3D fabric is used for the cover, which does not slip, distributes pressure well and follows the filling material. Velcro fasteners are placed on the breathable mesh bottom, which promotes airflow through the seat for a stable fit in the wheelchair or your office chair. A zipper around the perimeter of the cover simplifies removal of the padding, and a webbing handle makes it easy to grip and handle.
Libella Seat Mono is the ideal alternative for long car journeys or sporting activities.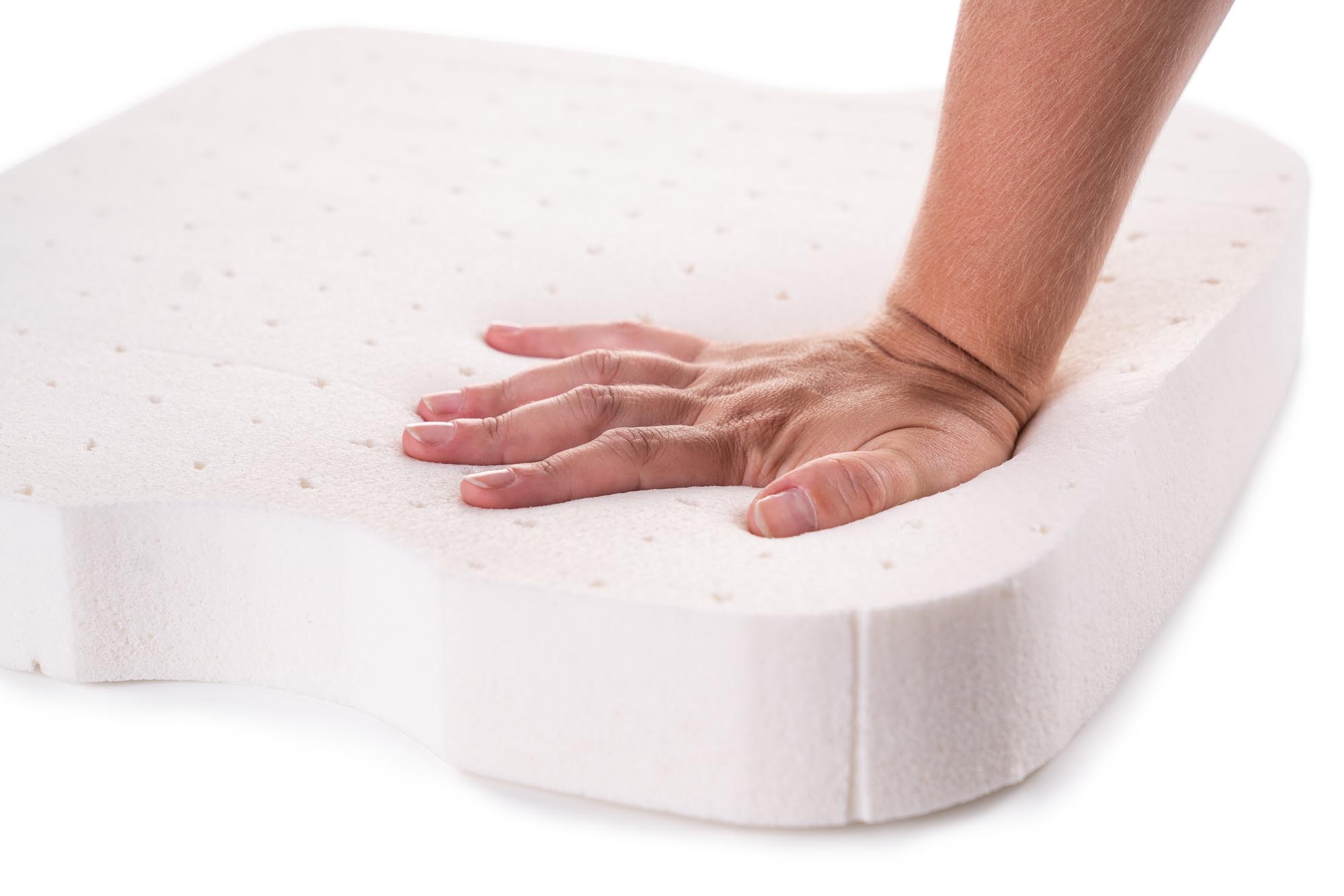 Perforated foamed latex, produced in a gentle way from natural rubber.
Libella Seat Mono is made of high quality materials and is designed for people who spend most of their time sitting. This product helps to prevent decubitus or so-called pressure sores, which can be very painful and a health risk.
It is designed to provide maximum comfort and support to the body even during sedentary work. It adapts to the shape of the body and distributes the weight evenly across the mat. This material also adapts quickly to changes in body position, allowing for proper support even during different types of movements. Another advantage of the Libella Seat Mono is its ease of maintenance. If you sweat or otherwise have more demanding working conditions, the pad is easy to wash. This also makes the Libella Seat Mono anti-slip mat a great choice for anyone who needs to keep their work environment hygienic and healthy.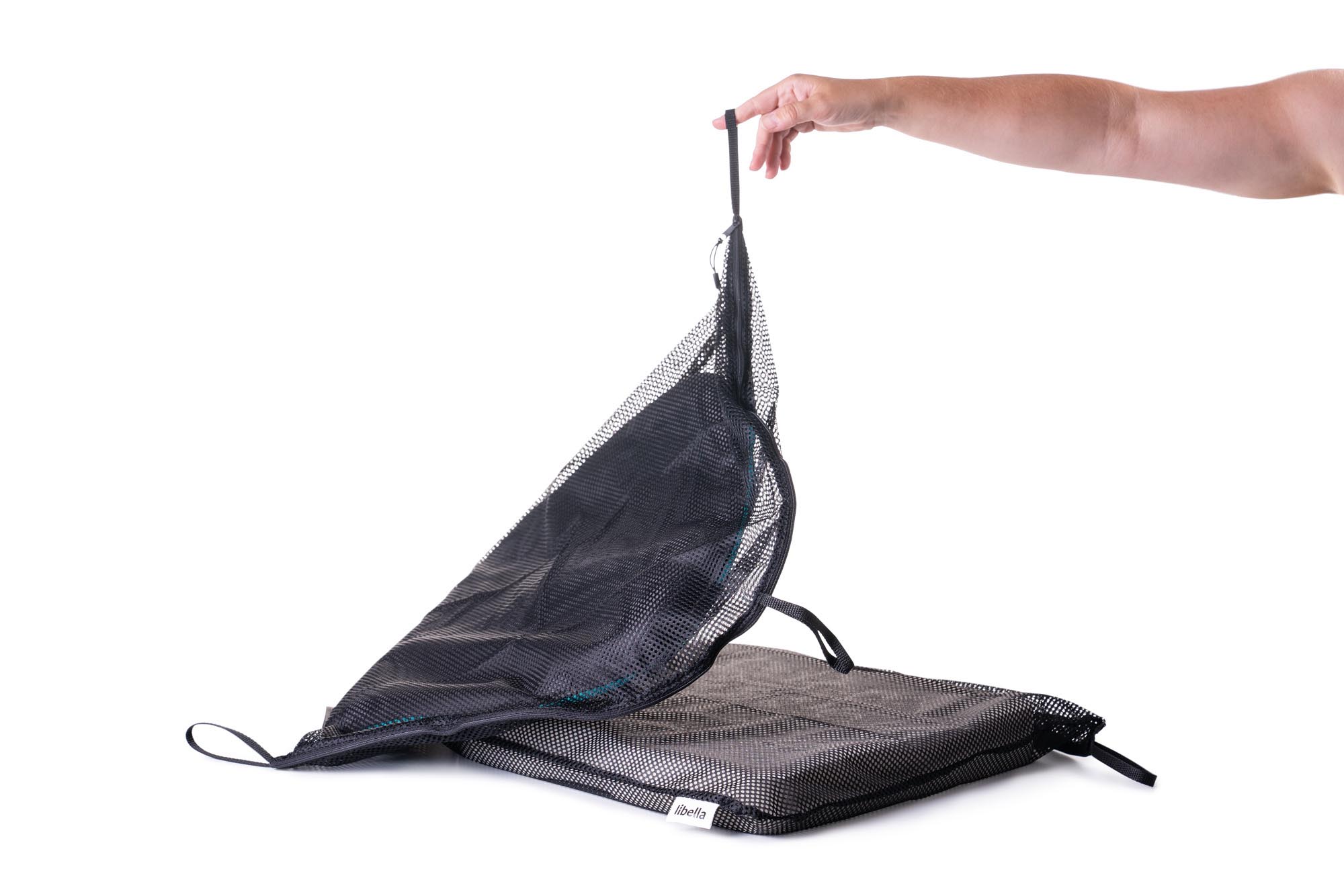 If you have any questions about our products, don't hesitate to contact us and don't forget to follow us on our social networks so that you don't miss any news from the world of Libella design.