Do you suffer from back pain? We have a solution for you.
11. 6. 2023
Back pain caused by sedentary work is becoming an increasingly common problem for many across all generations. Sedentary jobs, such as working at a computer or driving a car, cause the back muscles to become overworked and unbalanced. This can lead to back pain, which is usually localised in the lower back - the lumbar region.
Choose the right seat cushion and get rid of the constant back pain.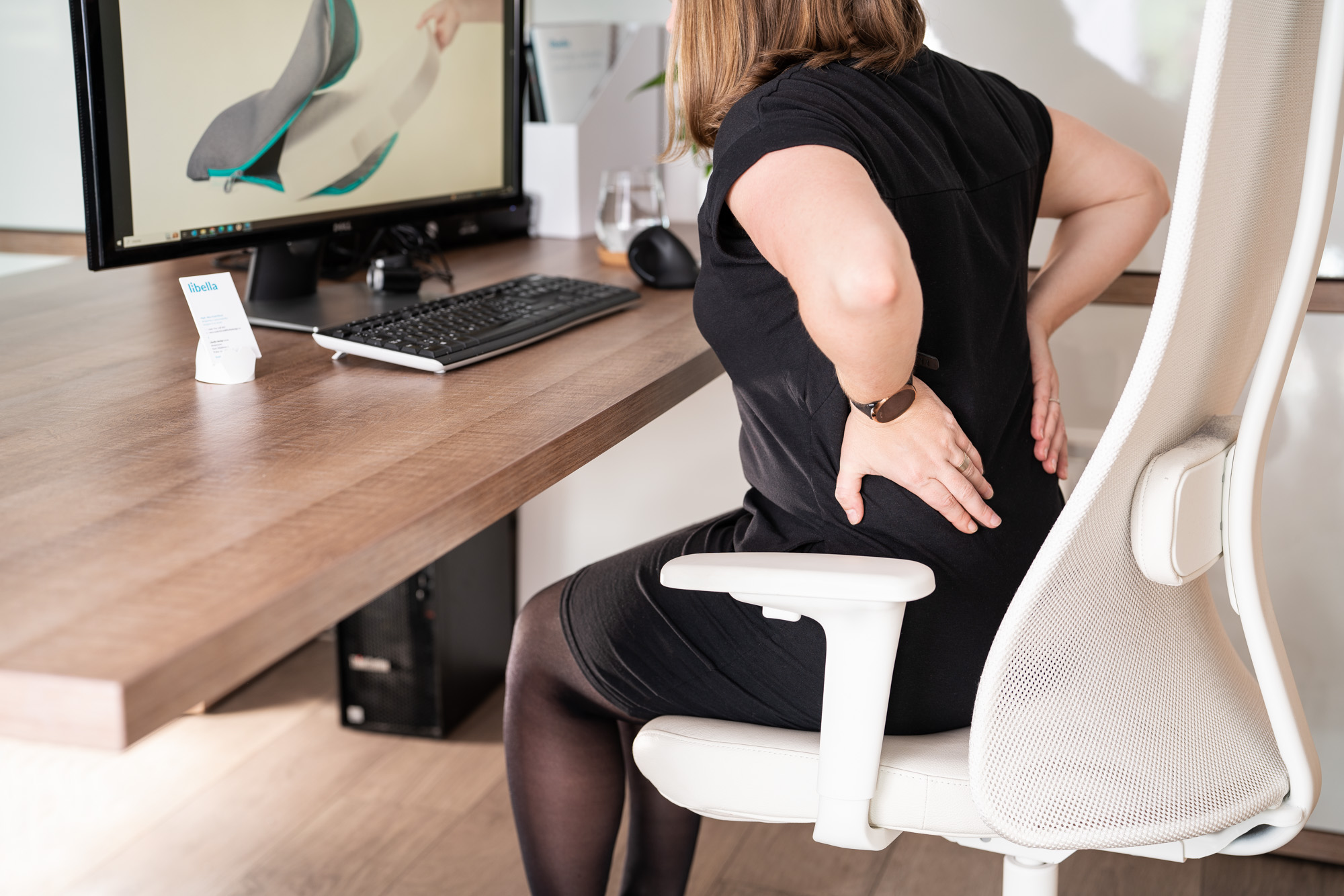 Unpleasant back pain interferes with concentration during the working day.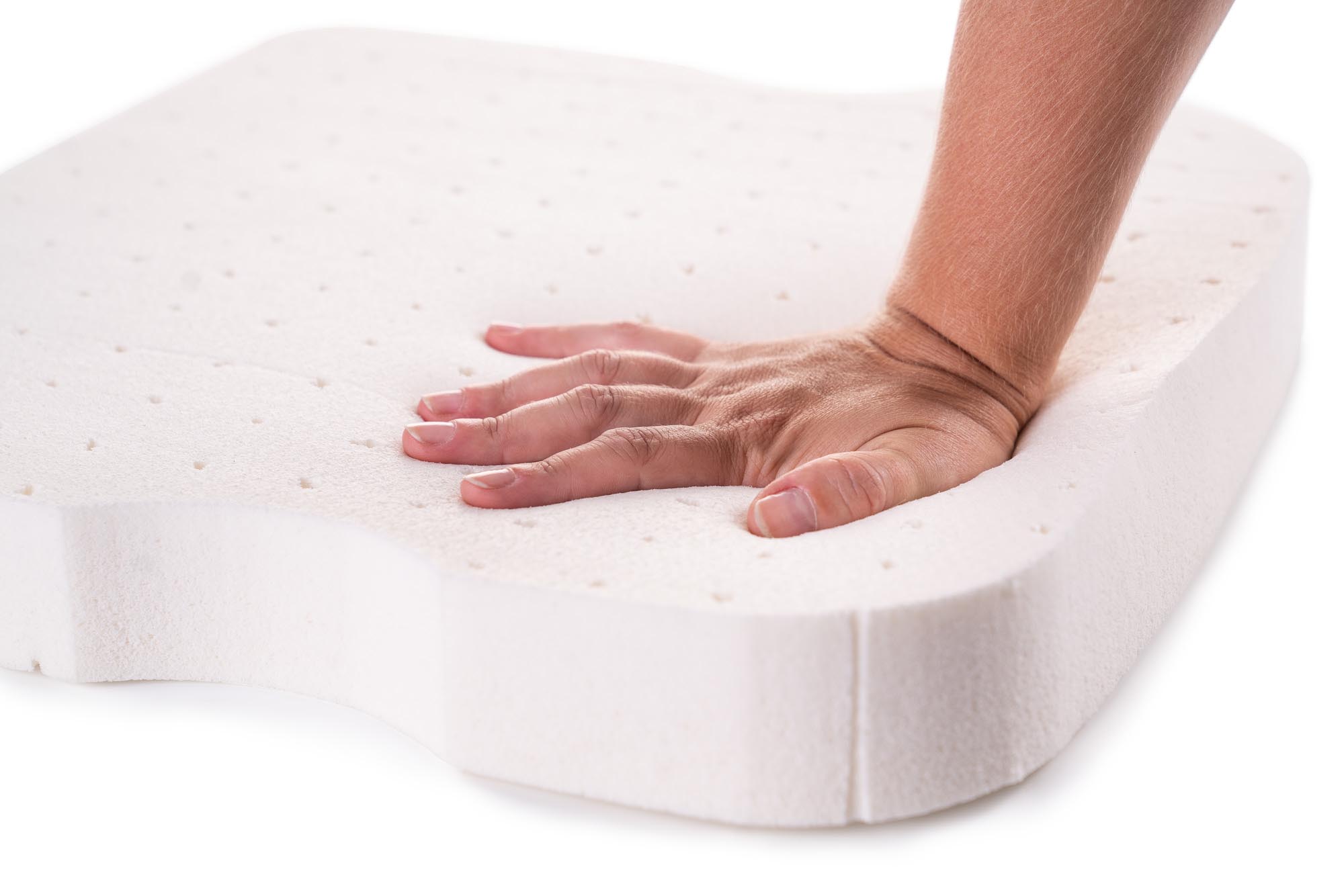 Foamed latex is a hypoallergenic material with anti-inflammatory properties. It distributes pressure well, is breathable, vapour permeable and resistant to dust mites, and most importantly, you can wash it!
Since the Libella Seat Mono was preferably developed for handicaped people, it had to go through a development process that was driven by our ergotherapists with many years of experience in the field, as well as by users of anti-decubituas seats such as wheelchair users and people with neurological or orthopaedic diagnoses.
WHY CHOOSE LIBELLA SEAT MONO:

The seat is made of high quality Clima Latex. This material responds perfectly to body heat and pressure, ensuring optimal support. This eliminates pressure points and reduces the risk of back pain. The material is made from natural rubber in a gentle way and its life is extended by patented manufacturing technology.
It is hypoallergenic and breathable.
The easy-care material ensures comfort even when cleaning is required. Easily washed in an automatic washing machine.
It is lightweight. You can easily carry it from your car to the office and thus have comfort throughout the day.
The cover complements the properties of the padding. The removable cover made of breathable 3D fabric does not slip and follows the filling material well.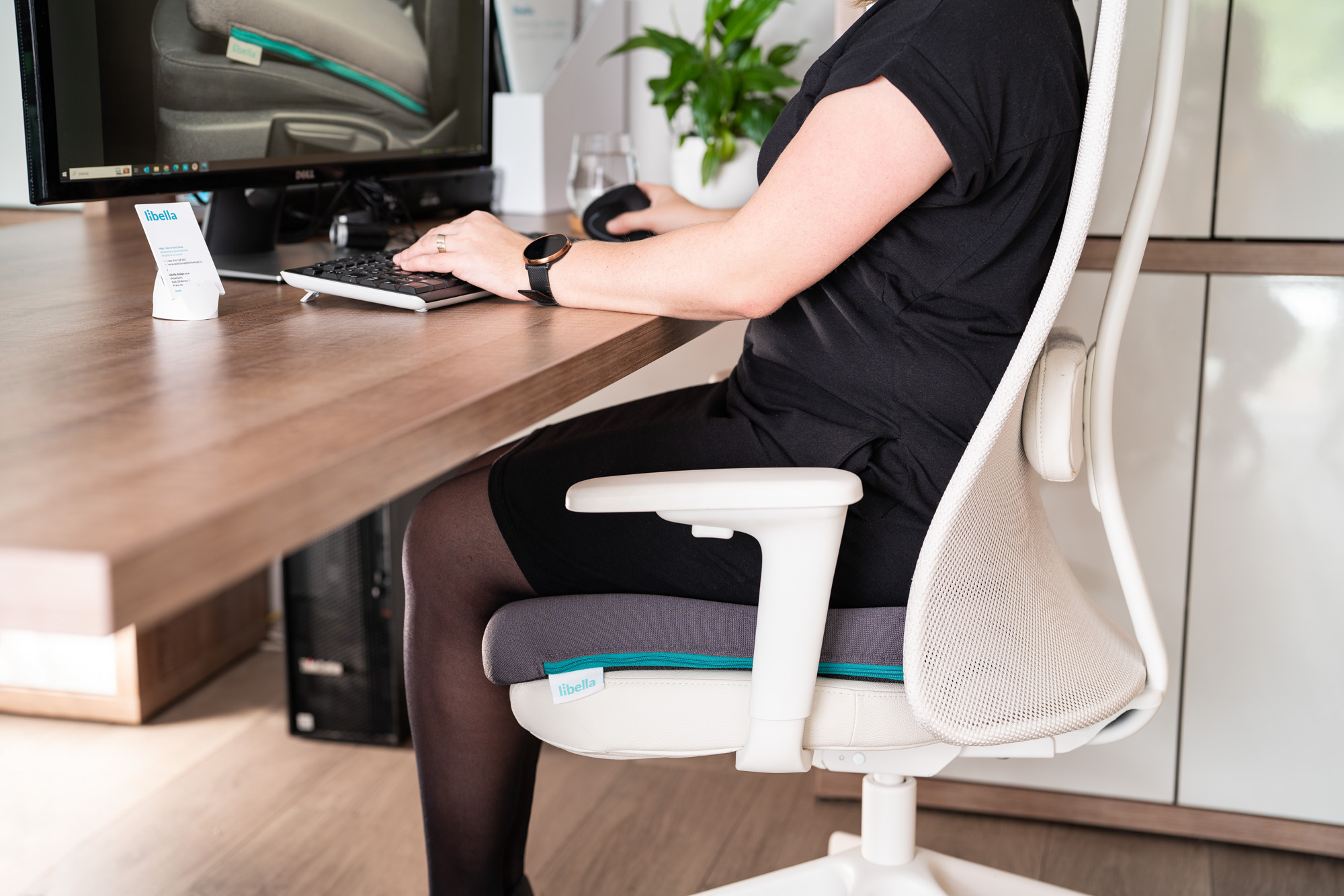 Clima Latex material eliminates pressure points and reduces the risk of back and cervical spine pain.
Libella Seat Mono can also be used during post-operative recovery of the hips, spine or pelvis. Healthy sitting is the basis of everyone's life, so do not take even the slightest pain lightly and prevent more serious conditions with regular movement, proper exercise and a suitable ergonomic seating aid.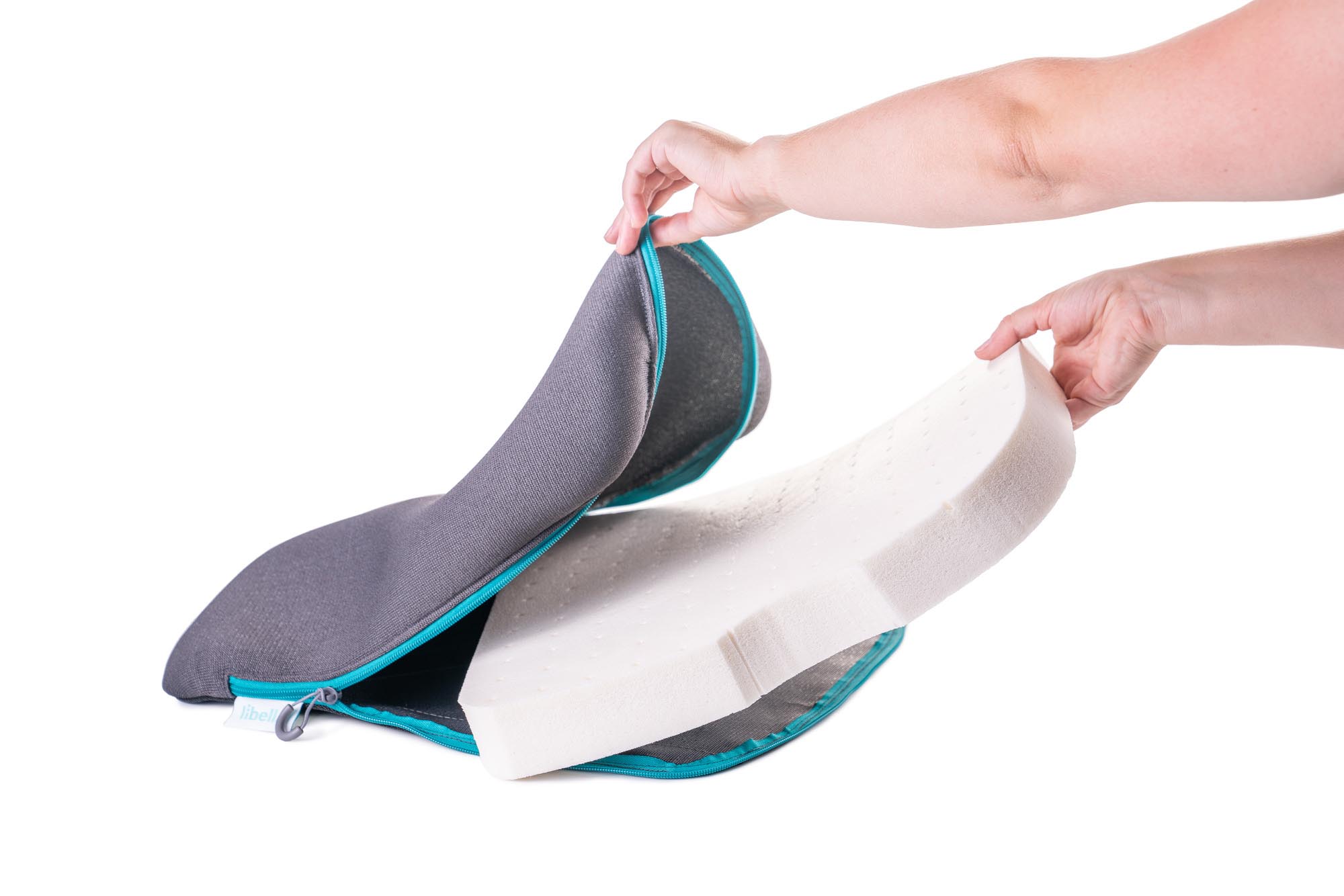 The removable cover made of breathable 3D fabric does not slip and follows the filling material well.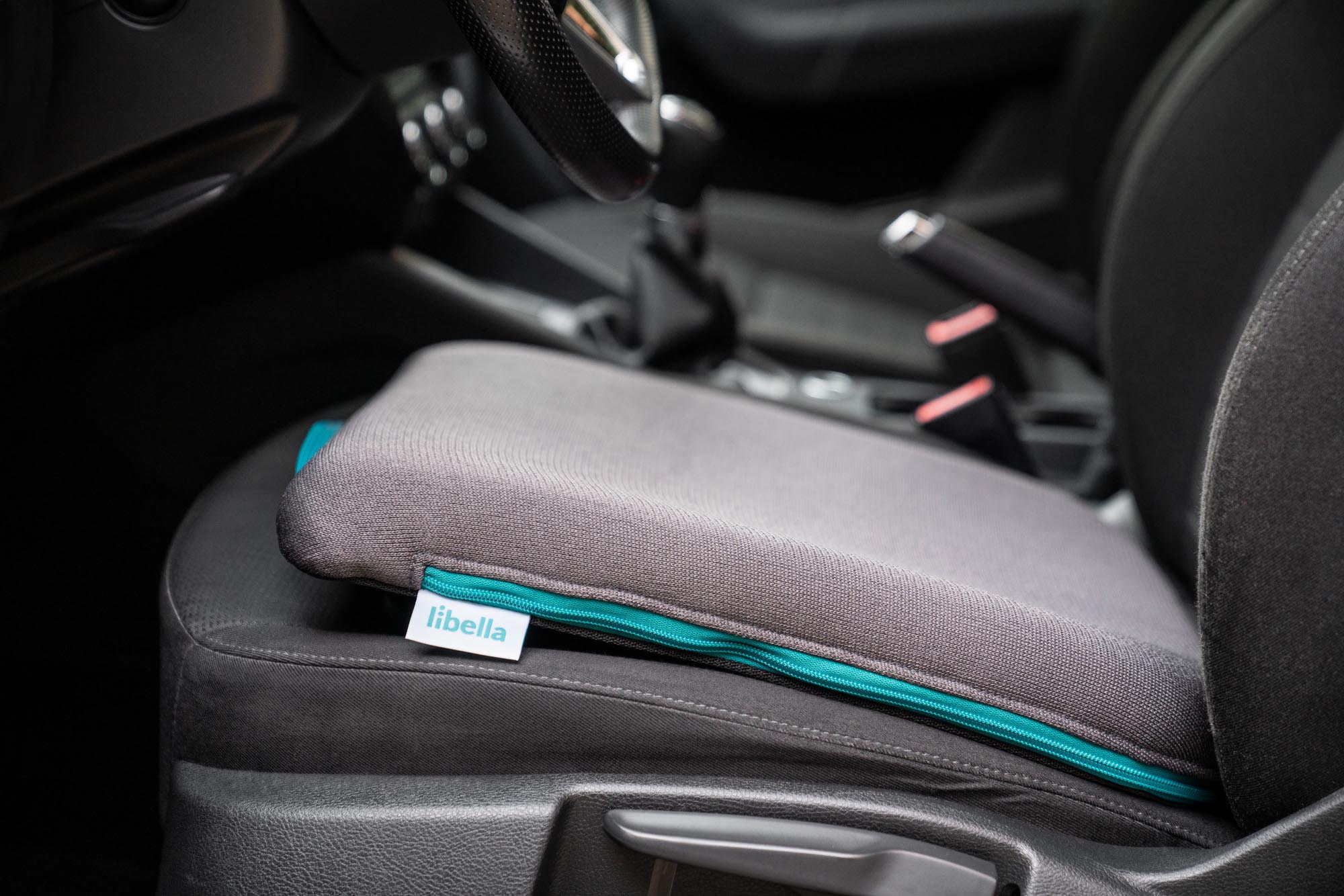 Make yourself comfortable on long car journeys.
You can choose the size of the seat cushion according to your preferences, there are more than 30 options to choose from. You can adapt it to your comfort, office chair and car seat.
Libella Seat Mono - a car or work seat pad for all types of sedentary jobs regardless of age.
Developed and manufactured in the Czech Republic.
Say goodbye to back pain today and get your Libella Seat Mono.
If you have any questions about our products, do not hesitate to contact us and don't forget to follow us on our social networks so that you don't miss any news from the world of Libella design.