The world of compensatory aids
5. 7. 2023
A compensatory aid is a special tool, device or apparatus that is designed to help people with various types of disabilities to replace (compensate for) certain motor or physical deficiencies and thus enable them to function better in everyday life.
Compensation aids Libella design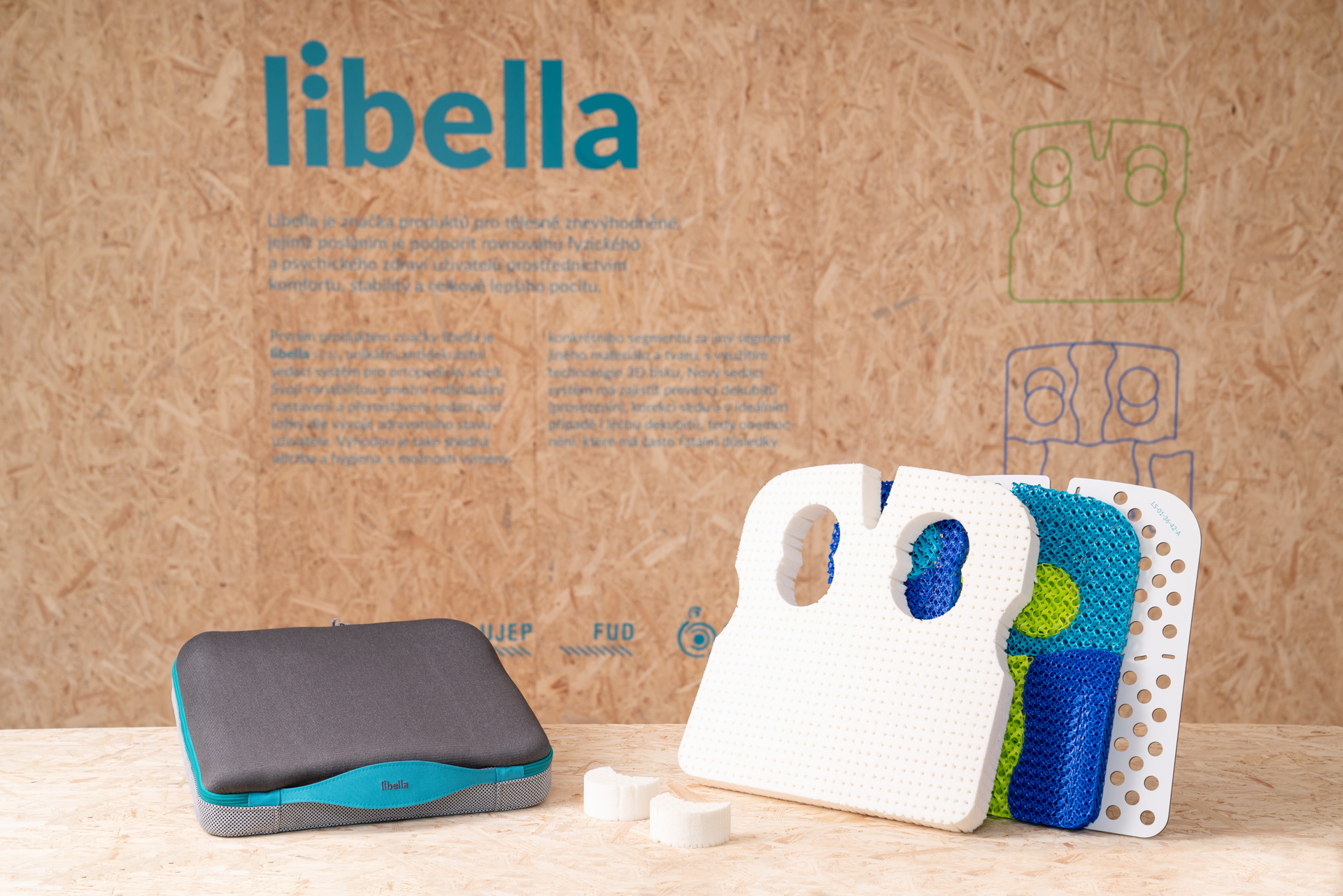 Libella Seat Varia anti-decubitus seat cushion
An anti-decubitus cushion that adapts to you.
Libella Seat Varia was designed in collaboration with wheelchair users, occupational therapists and physiotherapists. It is a unique system that, with the help of seating diagnostics and pressure mapping, allows the seat to be "tailored" to each individual and adjusted at any time according to their current needs. We can react quickly to a potential problem, relieve areas of developing pressure sores and speed up treatment.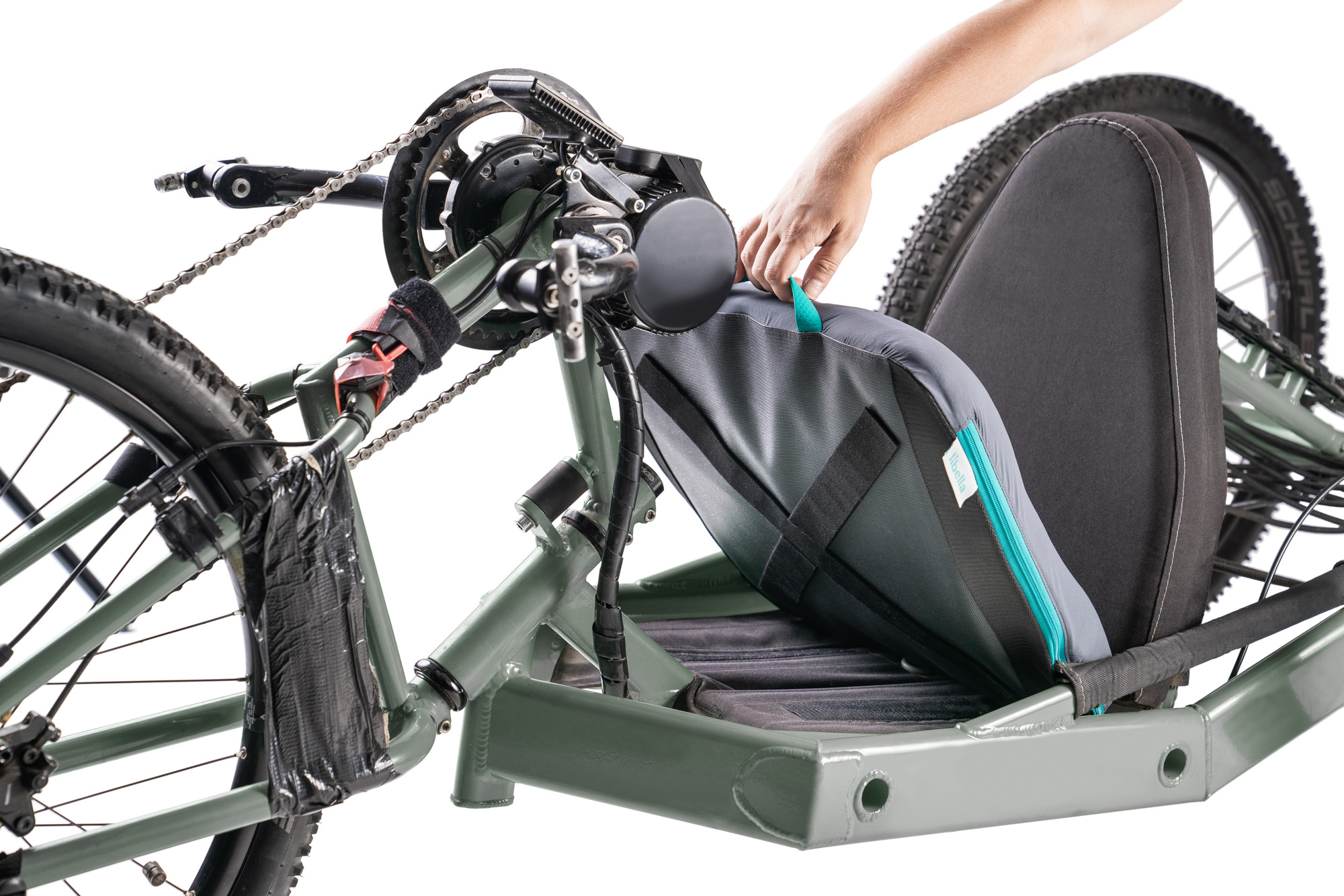 Libella Seat Active
Sports seat not only for water or handbike.
Libella Seat Active is a seat for sports enthusiasts or wellness enthusiasts. Waterproof, breathable, easy to maintain, comfortable and lightweight. An inner layer of elastomeric fibres folded into a dense, lightweight and durable 3D structure ensures good pressure distribution, breathability and flexibility, so that the seat always returns to its original shape even after long and intense use.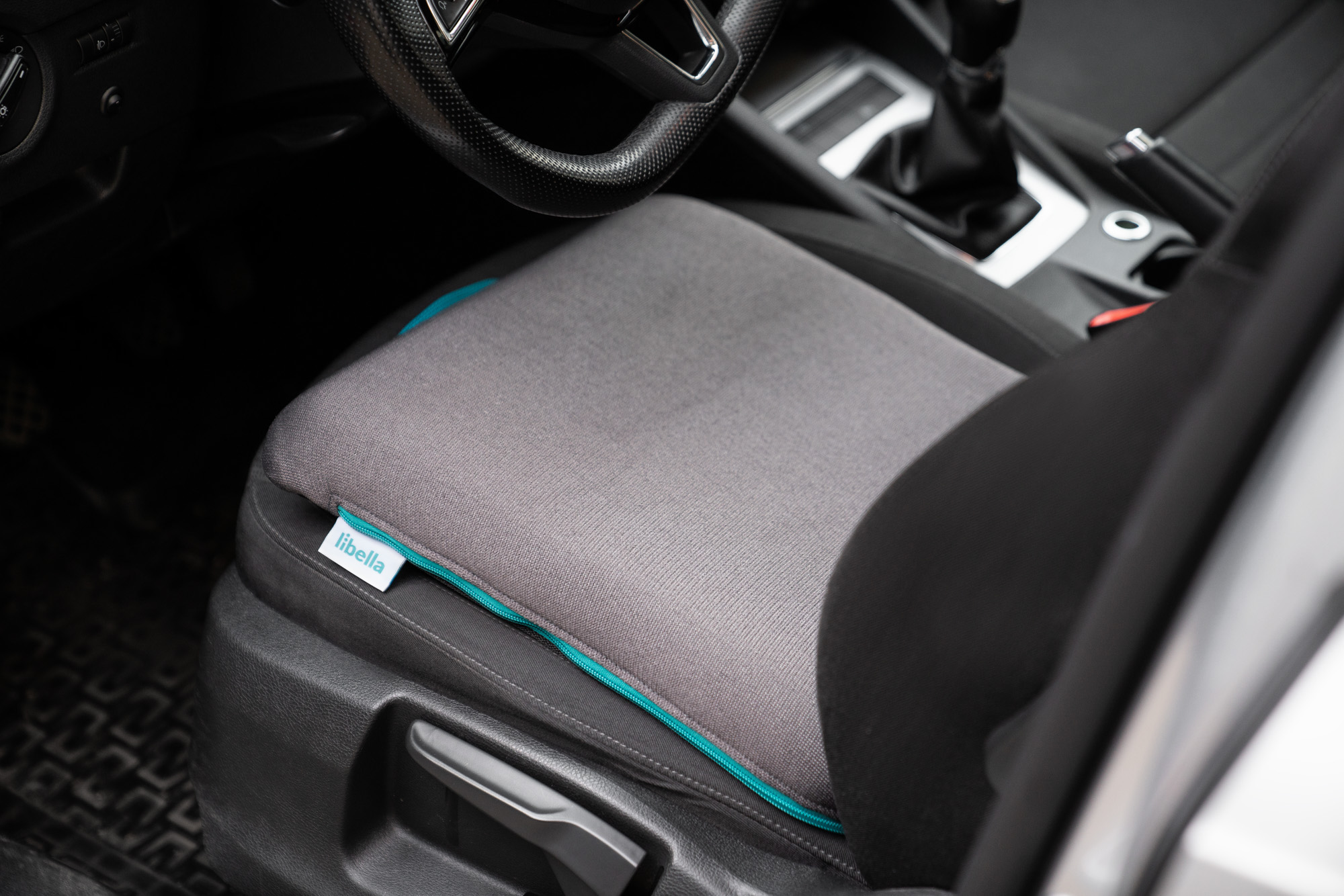 Libella Seat Mono
The Libella Seat Mono is the right tool for a healthy sitting position without unpleasant back or hip pain.
It will provide stable, comfortable and safe seating for short-term use during sports such as rugby, basketball or floorball, car journeys and daily activities not only in a wheelchair but also in an office chair.
In the development of all our products, we cooperate not only with highly trained occupational therapists and physiotherapists with years of experience in the field, but also with disabled clients who represent the target group of customers of our compensatory aids. This ensures the highest possible product quality and development efficiency.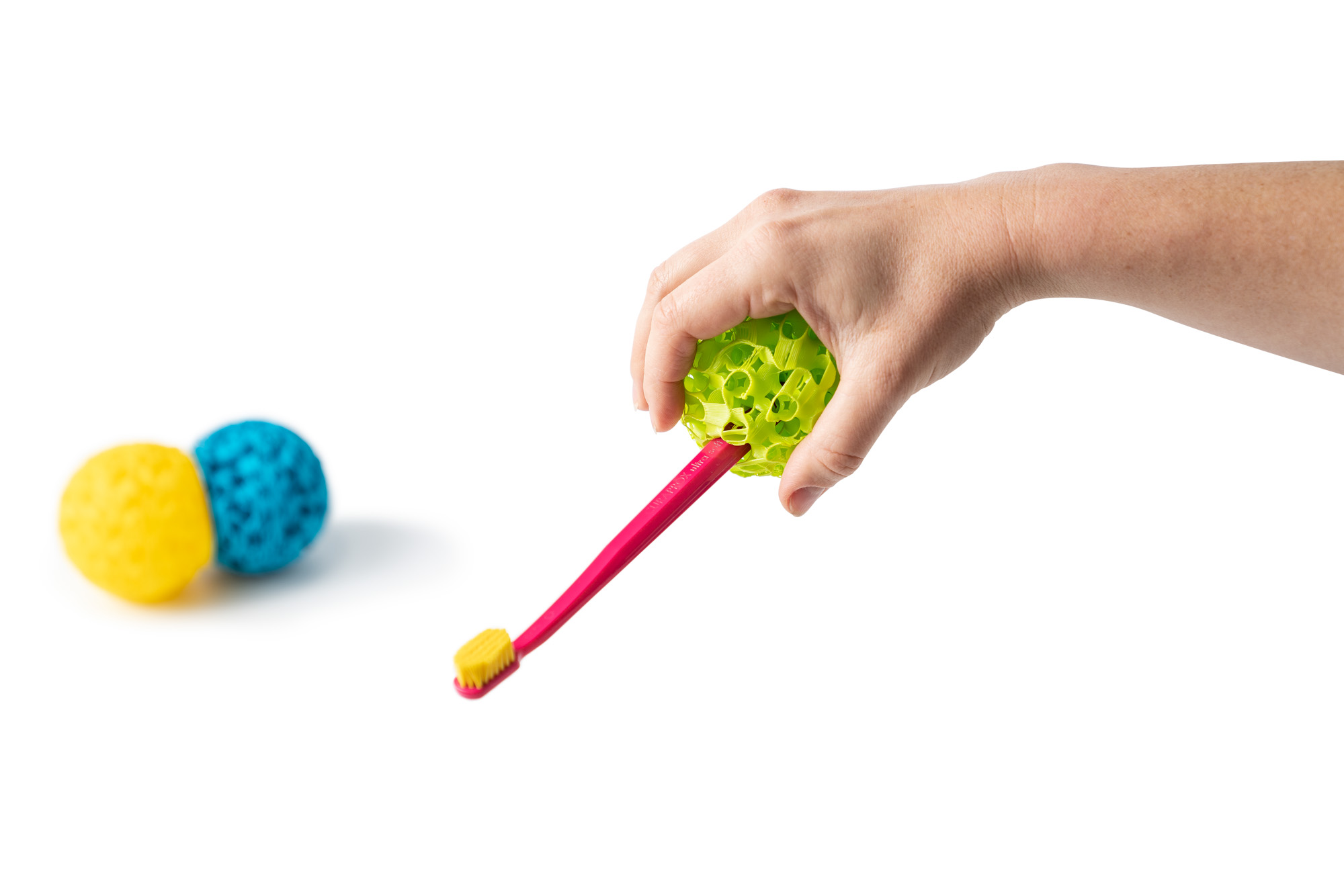 Libella Ergo Ball
A ball that makes life easier.
The washable and easy to maintain compensatory aid allows training of cognition (colour recognition) and grip, and thanks to ingeniously placed internal magnets that attract or repel the individual balls, manipulative or strength activities can also be trained.
The Libella Ergo Ball is made using 3D printing from thermoplastic elastomer (TPE). The impact-resistant, abrasion-resistant, health-safe material has good chemical resistance and is resistant to temperature differences. The bag and the laces are made of 100% cotton.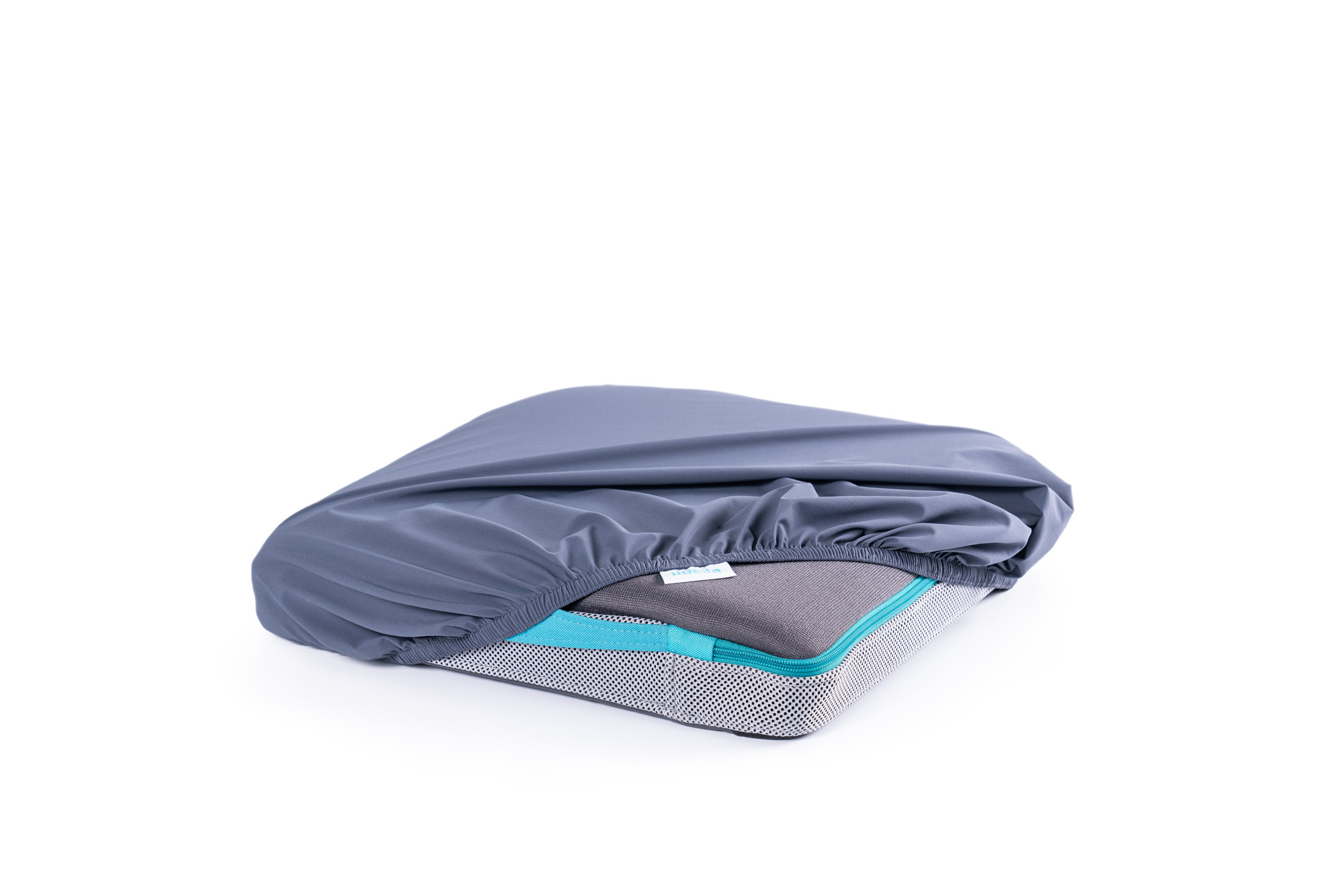 Libella Protect Seat
Water-repellent coating to protect the seat cushion against moisture and dirt.
The newest member of the Libella product range is the Libella Protect Seat Seat Cover, which is impervious to moisture and dirt. Simply shake it out or wipe it with a damp cloth while you sit contentedly dry. You'll save yourself several cycles of tedious washing and drying of the seat cover itself, thus extending its life.
The product range of our company expands every year with new additions and we change the world of compensatory aids together with you.
If you have any questions about our products, do not hesitate to contact us and don't forget to follow us on our social networks so that you don't miss any news from the world of Libella design.