Our story
We are a new Czech brand of precision-crafted compensatory aids. On the market, we have lacked a manufacturer who would systematically focus on the individualization of wheelchair users' products while emphasizing quality and design.
That is why Libella was founded. Balance. In and outside the wheelchair. At work and in private life. We found our balance in designing and manufacturing products that help and meet everyday needs. We appreciate your trust and will do our best to meet your expectations.
Individualita
produkty nastavujeme na míru konkrétnímu uživateli
Rovnováha
zlepšením zdravotního stavu přinášíme i psychickou pohodu
Originalita
hledáme nová řešení, která na stávajícím trhu nejsou dostupná
Technologie
využíváme nejnovější technologie tak, aby byly pro uživatele přínosem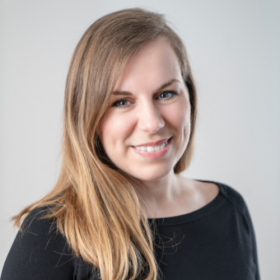 MgA. Věra Kunhartová
designer and company co-founder
"At the beginning of our story together was my thesis and the design of the Seiza orthopedic wheelchair. It caught the attention of Zdeňka Faltýnková, an expert on healthy sitting in a wheelchair. We started to collaborate and gradually several ideas for medical and compensatory aids were developed. Since we have both been concerned with the topic of wheelchair sitting for a long time and we do not consider the current solutions on the market to be ideal, the idea of an anti-decubitus wheelchair seat as a modular kit was born at Zdenka's instigation. I focused on the topic as part of my Ph.D. thesis, and we undertook almost two-year research and development with supporting a student grant at FUD UJEP. Based on collaboration with specialists and wheelchair users, we verified that we were on the right path. For more than five years I designed medical equipment for Czech and foreign producers in my own studio Zdravý design and I felt the urge of my own medical devices design. When I met Mr Čestmír Vančura at Designblok, he helped me to see a great opportunity to collaborate and to found my own company, where I can ensure the quality of the product from the beginning to the end."
Product designer specializing in health and compensatory aids to satisfy the individual needs of users. Graduate of FUD Jana Evangelisty Purkyně in Ústí nad Labem, where she is now finishing her postgraduate studies. Holder of National Prize for Student Design 2013 - Excellent design and award of South Estonia Product of the year 2020. In 2015 she established her own studio Zdravý Design / Healthy Design where she with the support of her team designs products for Czech and foreign producers of health technology and develops aids not only for wheelchair users. In 2020 she together with her investor Čestmír Vančura founded Libella Design s.r.o. company for the production and sale of Libella brand products. Her first product brought on the market - anti decubitus wheelchair seat Libella Seat Varia has received the international award Red Dot Award: Product Design 2022.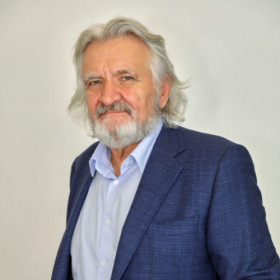 Čestmír Vančura
company co-founder
"Vera's way of thinking is close to me. Her ambition to design products not only good looking but also well working impressed me. Our goal is to launch multiple products that can help clients ease their discomfort and improve their quality of life. Wish us luck."
Businessman, co-founder and co-owner of companies Libella design s.r.o. and Kovárna VIVA a.s., VIVA CV, president International Festival of Films for Children and Youth, holder of title EY Businessman 2018 of Zlín region, lover of art, good design and architecture.
Our ergotherapist
Zdeňka Faltýnková
ergotherapist, physiotherapist, expert on healthy wheelchair sitting
"Usually, I can´t meet individual requirements of a wide range of my clients and correct the sitting posture at the same time with current wheelchair seat available on the Czech market. That is why I appreciate my and Vera´s long time research and development of the seat to meet the very specific needs and health problems of our clients."
Zdenka is a skilled professional in the ergotherapy and physiotherapy field with more than forty years of experience. She is a founding member of the Association of Paraplegics (now CZEPA), founder of the rehabilitation programme at the Paraple Centre, member of the committees of the Czech Union of Physiotherapists and the Czech Spinal Cord Society. Externally, she is teaching physiotherapy and ergotherapy students. She is the author of publications for the professionals and public and more than 20 educational scripts for wheelchairs users and their families. She received the Ministry of Health Annual Award and the Křišťálový kamínek Award for her lifelong activities on behalf of wheelchair users and her professional physiotherapy and ergotherapy work.
Veronika Liďáková
spinal unit ergotherapist of University Hospital Motol
Veronika has more than twenty years of experience in the ergotherapy field. She gained her experience as an occupational therapist at the Paraple Centre and then as a managing spinal occupational therapist at the Rehabilitation and Physical Medicine Clinic at Motol University Hospital. Exceptionally, she also works as a private occupational therapist. She is a member of the Czech Association of Occupational Therapists, the Professional Society of Hand Therapy, and the occupational therapy section of the clinical interest groups for spinal cord lesion rehabilitation. She also provided theoretical and practical training to the students of the 1st and 2nd Faculty of Medicine of Charles University and the staff of the Motol University Hospital. She has been involved in research on the position of tetraplegics upper limbs with an impact on ADL functional potential and the development of environment controlling technologies for wheelchair users.
Barbora Rusínová
occupational therapy unit manager of Paraple Centre
In her bachelor thesis, Bára focused on the topic of suitable wheelchairs for tetraplegics and the topic of correct sitting posture. Her deep interest in this topic led her to occupational therapy at the Paraple Centre. She started part-time and gradually developed to the managing position of the ergotherapy unit, where she is now in her second year. As part of her continuing education, she completed the STEPS-certified Principles of Proper Sitting and Wheelchair Mobility course. She is a member of the Czech Medical Society, the Czech Spinal Cord Society and the Czech Association of Occupational Therapists.