Libella Ergo Ball - an essential tool for the handicapped
10. 7. 2022
People with disabilities often also have grip problems, which can affect their ability to carry out everyday activities. Impaired grip can affect not only work and personal life, but also health and well-being.
Health aids (it's more of a compensatory aid) such as the Libella Ergo Ball or special tools that improve grip can be very helpful. Physical therapy aimed at strengthening muscles and improving coordination can also be effective. Wondering what makes Libella design so special?
Tool which isn´t only for the handicapped.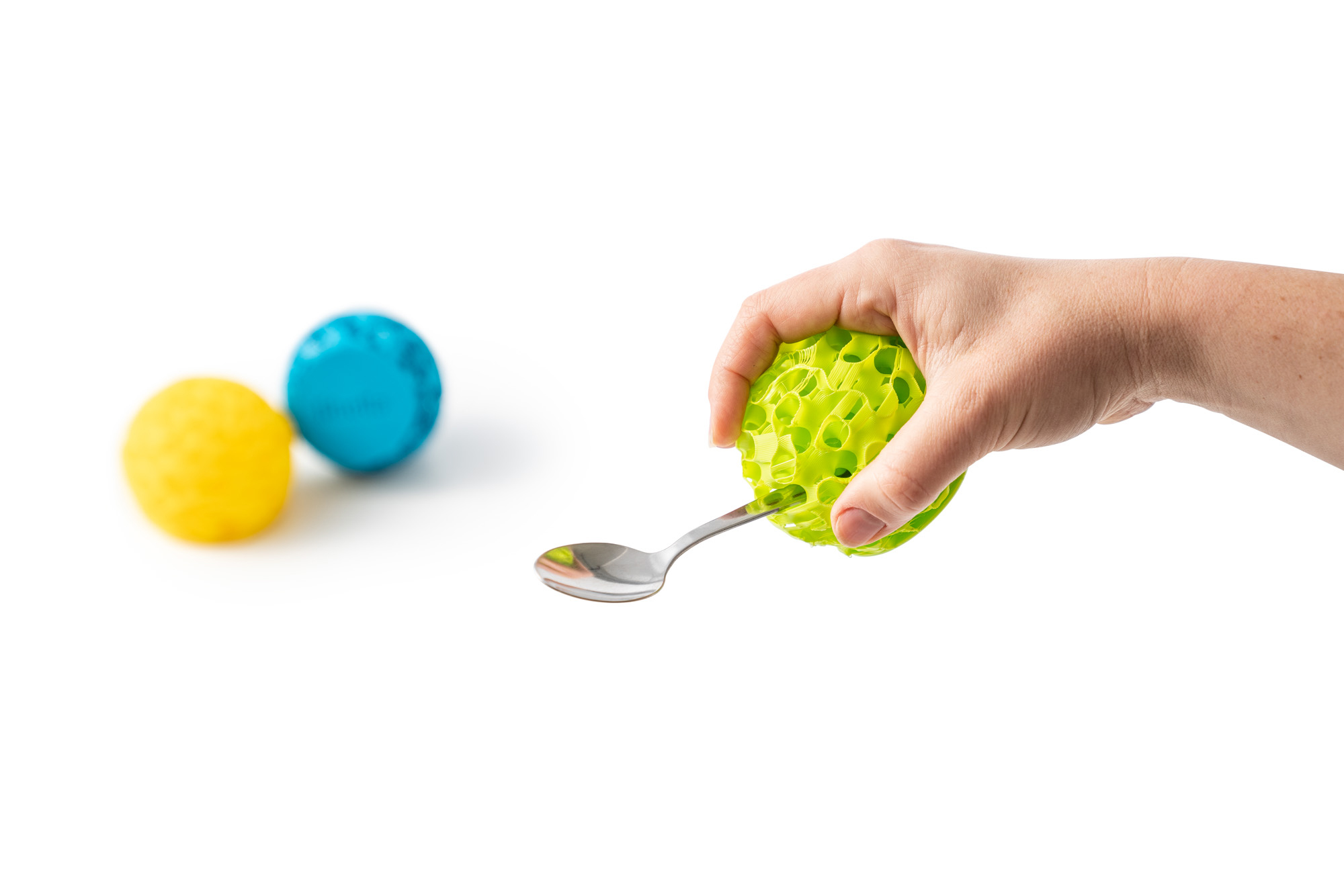 Ideal for people with impaired grip for everyday tasks.
Washable and easy to maintain - allows training of cognition (colour recognition) and grip, and thanks to ingeniously placed internal magnets that attract or repel individual balls, it is possible to train manipulative or strength activities. You can use it as a toy for the development of your little ones and as an aid for people with cognitive or fine motor impairment or weakened hand grip function.
A playful occupational therapy aid for all generations.
Simply stick an ordinary cutlery, pen or toothbrush into the hole in the flexible but firm structure that holds it, simplifying hygiene or food preparation or consumption. Stick a pencil into the structure too and you have a gripping tool for writing practice.
The Libella Ergo Ball helps to strengthen the muscles in your hands and fingers, which can be useful for people with different types of disabilities or impairments such as Parkinson's disease, cerebral palsy or arthritis. Ergo Ball also helps with coordination and fine motor skills.
The balls are stored in an easy access cotton bag, which allows for the development of manipulative activities - taking them out and putting them in/out of the bag. Fine motor skills and knotting practice come into play when tying the bag with a cotton string.
Do you think that you can't use occupational therapy equipment at home? We believe there are many other activities you can do with it. It differs not only in colour but also in stiffness, and is suitable as a strengthening or anti-stress ball. And that's good enough, isn't it? Or use it to pin a message on your fridge and stick a pencil in it to keep everything together! Available in 1, 3 or 6 pieces. Each variant is housed in a cotton bag.
The Libella Ergo Ball is made using 3D printing from thermoplastic elastomer (TPE). The impact-resistant, abrasion-resistant, non-toxic material has good chemical resistance and is resistant to temperature differences. The bag and the laces are made of 100% cotton.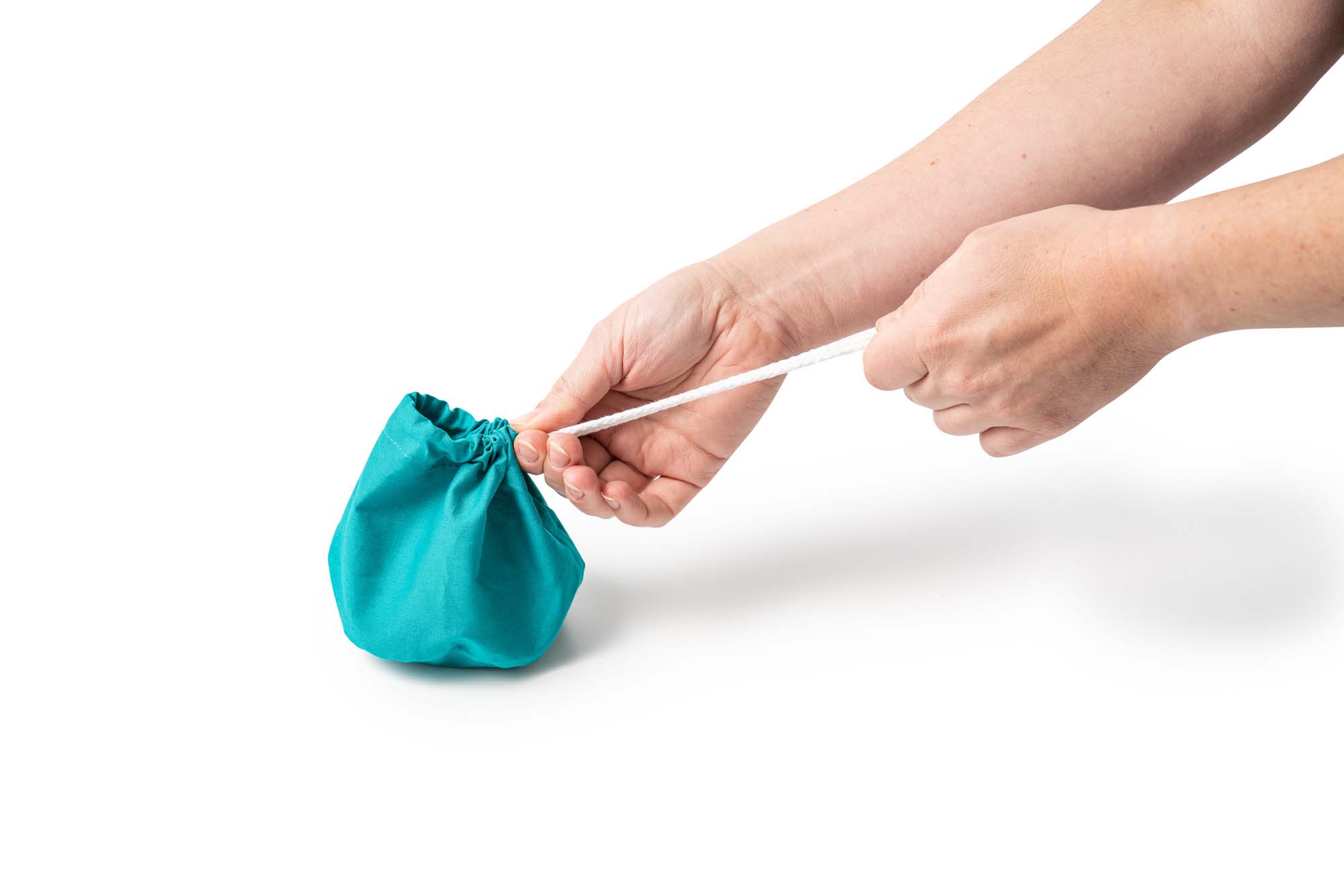 Libella design makes life easier.