3D print technology
27. 6. 2021
What does that actually mean?
Simply put, 3D printing (or additive manufacturing) is the creation of 3D solid objects from a digital file. It is one of the most widespread and youngest additive technologies.
There are several methods of 3D printing on the market. After several years of researching various 3D printing methods, Věra decided to use the FDM (Fused Deposition Modeling) method as part of seat development, which is based on the principle of applying individual layers using a heated nozzle head, which melts plastic strings (filament) wound on a spool. Thermoplastics of various stiffness and colour are used as the material. The advantage of the technology is printing using two or more nozzle heads, which can combine materials or colours to create more complex structures. Used material can in most cases be recycled for reprinting. And these are extra points because environmentally sustainable production is important to us!
Why do we use 3D printing technology for our products?
Although the medical device industry combines high demands for product individualization and low production costs, Czech production and development have been more or less in place for many years. Whether it was for financial reasons (production of new moulds is very expensive) or lack of interest in the development and change of technologies. The aids were still made the same.
We decided to change this and chose 3D printing technology - fast, technologically and economically undemanding production of any shape, quick modifications without the need for expensive moulds - the ideal technology for the production of a seat "on the body".
Individual compensation aids that standard technologies cannot produce at low cost are thus given the green light. And that's what we're after. "Tailor-made" aids increase physical comfort and contribute to mental well-being by solving the specific problems of the given users. They facilitate their daily activities and thus help to integrate into society. This is where we see our common future.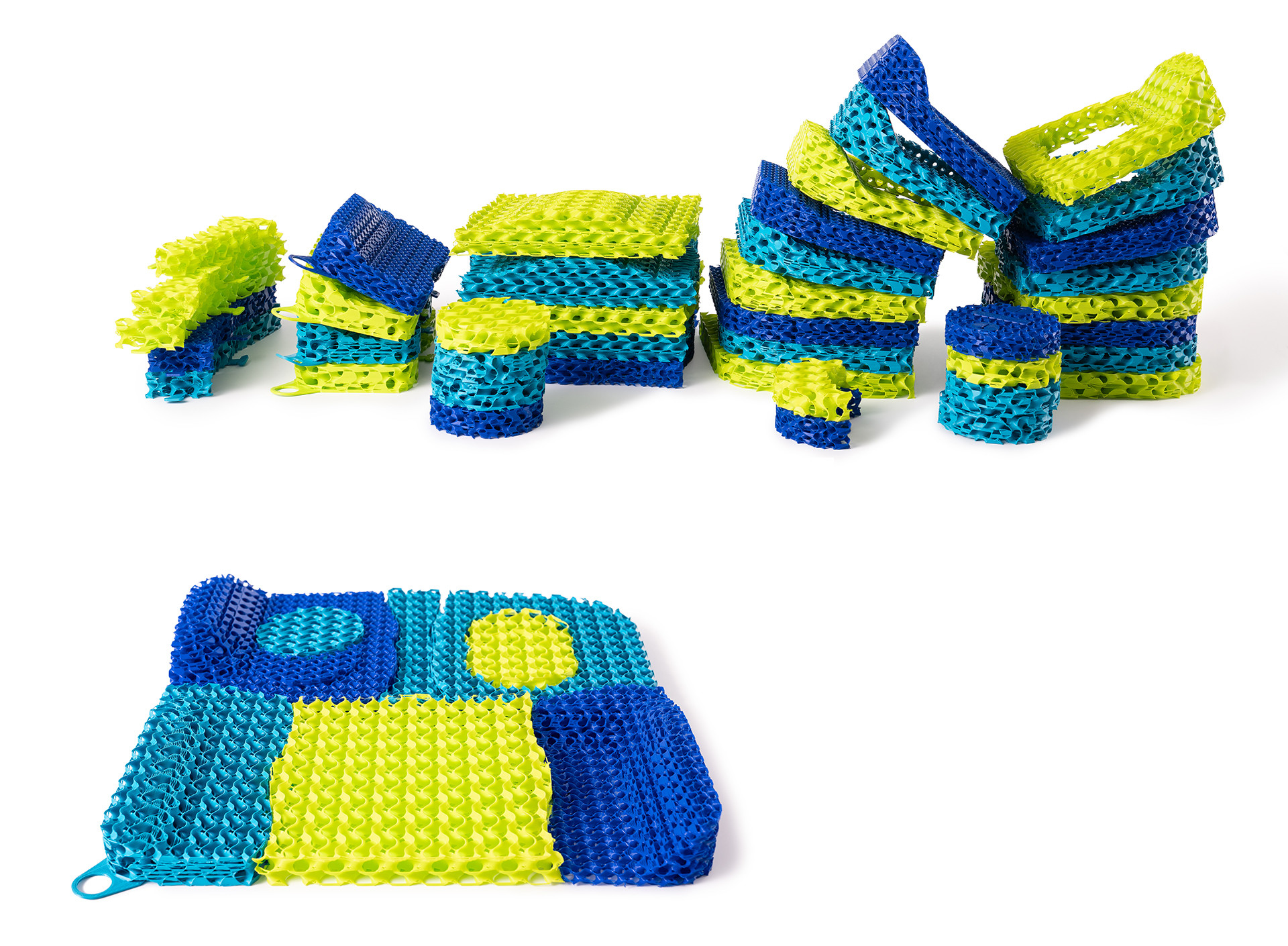 Individual parts of the Libella Seat Varia seat made by 3D printing technology.
How does 3D printing work for us?
It seems simple, but behind every 3D printed part of your seat there is a relatively long development and preparation process and it is not possible to do it without the use of other technologies. First, we created 3D computer models in a 3D modelling program (we use Rhinoceros). It is necessary to create a special model for each component and now imagine that we have more than 50 variants to choose from with different sizes, shapes and rigidity. To simplify this for subsequent production, we have created as variable a set of parts as possible, which are mutually compatible across shapes and sizes. We then convert each model to a polygonal network and upload it to the so-called Slicer, ie the software of our 3D printer. Slicer divides the 3D object into individual layers according to the required height (surface quality), sets the necessary parameters for the material (fill density, print nozzle temperature), generates a file readable for 3D printing and the time required to produce the 3D object. This is followed by printing on one of our six new printers - due to the high range of settings and modifications, the Průša MK3S + printer was a clear choice for production. After printing, we remove the 3D object from the printing pad and we have another part in the puzzle of your anti-decubitus seat.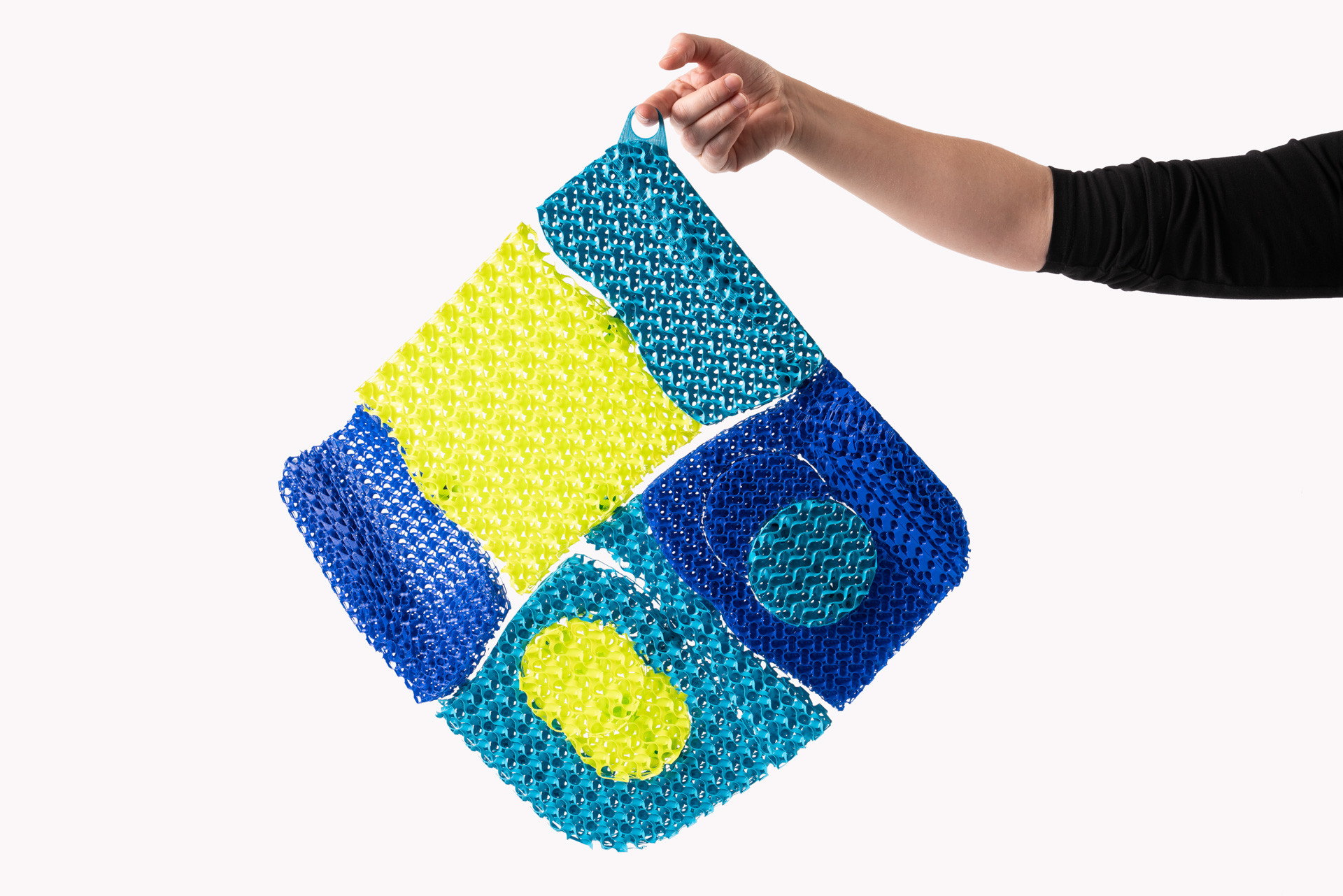 3D printed layer